Surfkurse Portugal Algarve
Surf course in Portugal,
Surf School Arrifana & Monte Clerigo.
Learn to surf and improve surfing skills
Surf lessons are for everyone! We can explain everything to you: Waves, wind, surf, surfboards, safety standards, surf etiquette,….
We help – you surf!
Max. 6 persons per surf coach.
Choose between private surf lessons or group lessons with our surf school in Arrifana or Monte Clerigo. All levels! Surf courses are divided according to surfing experience:
For group bookings of one week in our

ALL

-In Surfcamp
of four or more people, you will receive
-10% off activities
(does not apply to the special weeks)!
Surf longer! Choose your course time according to your needs!
Short surf course day with 2:15 hrs. incl.theory.
Full surf course day with 2 × 2:15 hrs. sessions
Member of the

AESCV

.
Association of Costa Vicentina surf schools since 2008.
All surf instructors hold current ISA or FPS surf instructor & lifeguard licenses, have academic degrees (sports science, tourism) and years of surfing, teaching & lifeguarding experience.
On holiday we go – surfing! – Ok, also spearfishing, diving, swimming, paddling – watermen!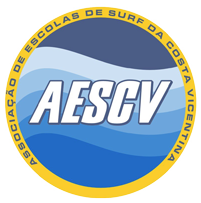 Prices surf courses in Arrifana, Monte Clerigo or Amoreira.
All surf courses include water coaching plus theory, incl. surfboard & wetsuit (except expert course). Transport to the beach is included in the area of Vale da Telha, Aljezur, Arrifana, Espartal, Monte Clérigo as agreed and required.
Full days (only from JUN-OKT) consist of 2 water sessions incl. theory (approx. 2 × 2:15 hrs).
Normal days include one water session plus theory (approx. 2-2:15 hrs.)
Contact us for individual group bookings and more information.
Beginner or advanced
Long day

(Jun-Oct)

Normal day
Private Lesson
1 day
80 €
50 €
75 €
2 days
160 €
100 €
150 €
3 days
230 €
140 €
225 €
4 days
280 €
180 €
295 €
5 days
340 €
220 €
365 €
6 days
400 €
255 €
435 €
7 days
460 €
290 €
500 €
What are you waiting for? Book your surf course today at: mob. +351 913 533 363 or directly online here
book surf course